4 easy zero waste swaps
〰️ The most used single-use plastics and their zero waste swaps
Reducing single use items from your everyday.
Plastic is bad for you as it leaches its way into our food and drinks. It's also bad for the environment as it pollutes our oceans and has a huge carbon footprint.
These are the top four most commonly used single-use plastic items and how you can remove them from your everyday.
These little suckers (see what I did there) are small but potent. Despite being plastic, they are not recyclable so these guys end up in a landfill but so many of them end up in our oceans and rivers.
If you want to give up straws simply watch this infamous clip of a turtle and I promise you it will be the easiest decision you ever make.
I now simply add on to the end of a drinks order, 'oh and no straw thank you'. I prefer to just drink out of the glass but if prefer to drink out of a straw you can grab yourself a plastic-free option such as bamboo, metal or glass. You can find a good variety of them here.
It's estimated that 1 trillion plastic bags are used each year worldwide.
That's about 2 million bags per minute. Just sit on that for a minute (whilst 2 million bags are used and then dumped on average 7 minutes later).
If you're not paying attention, these guys will pop into your hand in a matter of seconds. The trick here is every time you buy something just presume that it will be put into a plastic bag. Instead, as the lovely staff member is scanning it, simply say "I brought my own bag" or "no bag thanks".

What can I swap it out with?
Your handbag
Your hands, if it's just a few items
A canvas tote you already have
A bag that can easily fold up. My favourite brand is Baggu because they are lightweight, fold up very easily and are darn pretty.
So many people, I was one of them, that didn't realise takeaway coffee cups are lined with a thin layer of plastic so they are very difficult to recycle and most facilities can't process them which means, in general, they go straight into landfill.
The good news is that many cafes offer a discount for bringing a reusable cup, so they soon pay for themselves. Plus I love using a keep cup so much more than a disposable one, it makes my coffee/tea drinking experience so much more enjoyable.
There are so many different types of keep cups out there. Think about what size you need for example I only ever get a regular sized coffee but love a large chai so got a big one that can work for both. Also think about if you would prefer glass, aluminium or clay one. I drink my coffee pretty slow so I personally like a clay one to keep it warmer for longer but others find them too heavy. The best reusable coffee cup is the one you like best and will use most often.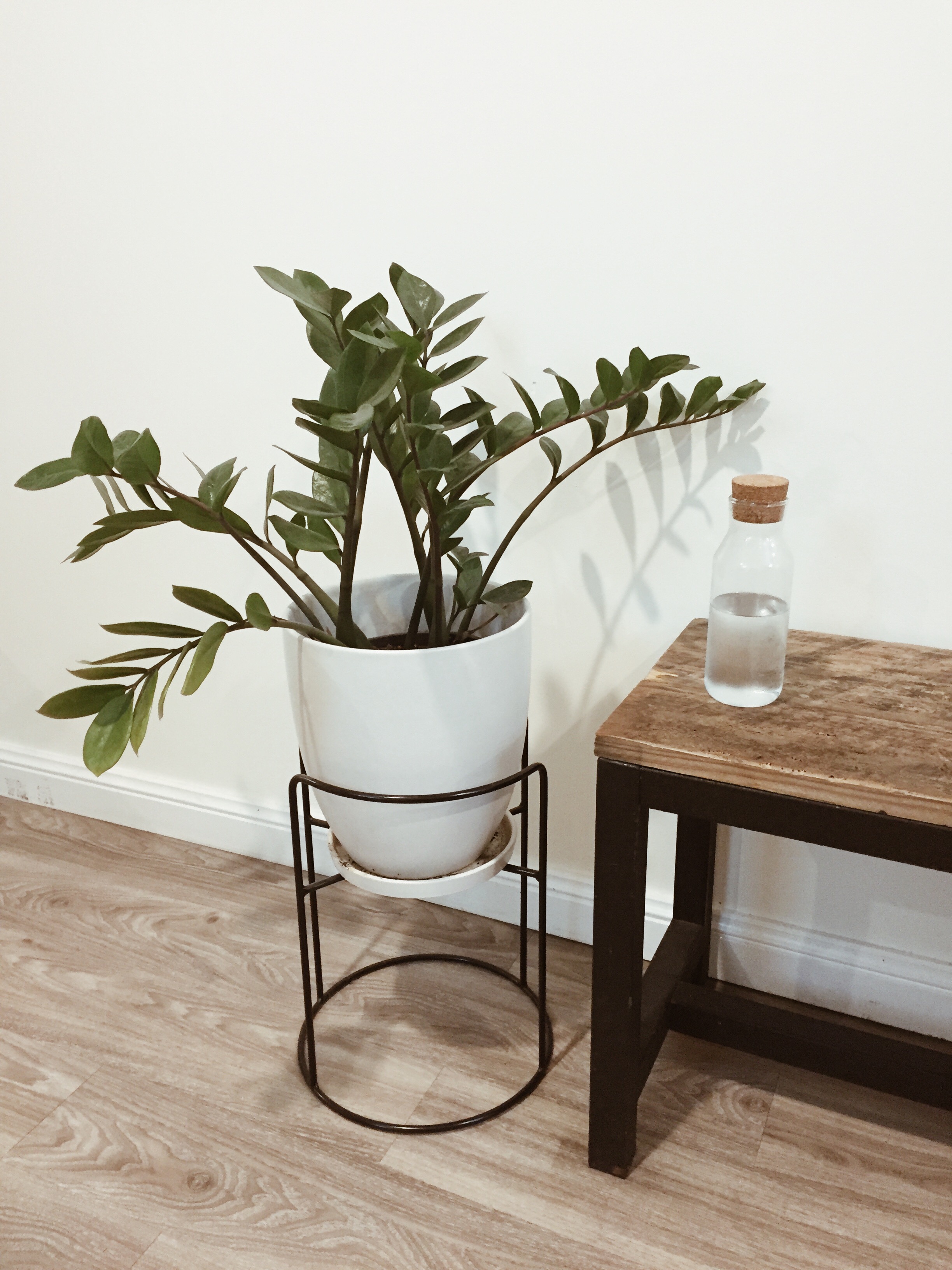 Most people purchase a plastic bottle of water because they are caught off guard or are unprepared because really, who wants to pay for water that's free.
Get organised and grab yourself a reusable water bottle. Most people like to use an aluminium one because they are lightweight and won't break if you drop them, sensible. I'm not sensible though as I'm a sucker for aesthetics and beautiful things so I typically use this glass one as it has a removable tea strainer and is double walled so I can use it for hot tea without it burning my hands or just plain old water. 2-for-1.
A few final thoughts:
Set yourself up for success. Place your reusable items in strategic locations such as in your handbag, your car, next to your front door.
Get into a new routine. I personally find the easiest way to change to a new practice is to feel the pain a little. If you forget a reusable bag then simply use your hands or don't let yourself buy anything that trip and pretty quickly you'll get in the habit to escape the pain.

Moving towards a lower waste lifestyle doesn't mean you have to buy new things. The most sustainable option is always using what you already have. If you do want to buy something it's no big deal, just make sure its a conscious choice that's been carefully considered - you've got to love it so it lasts the test of time.